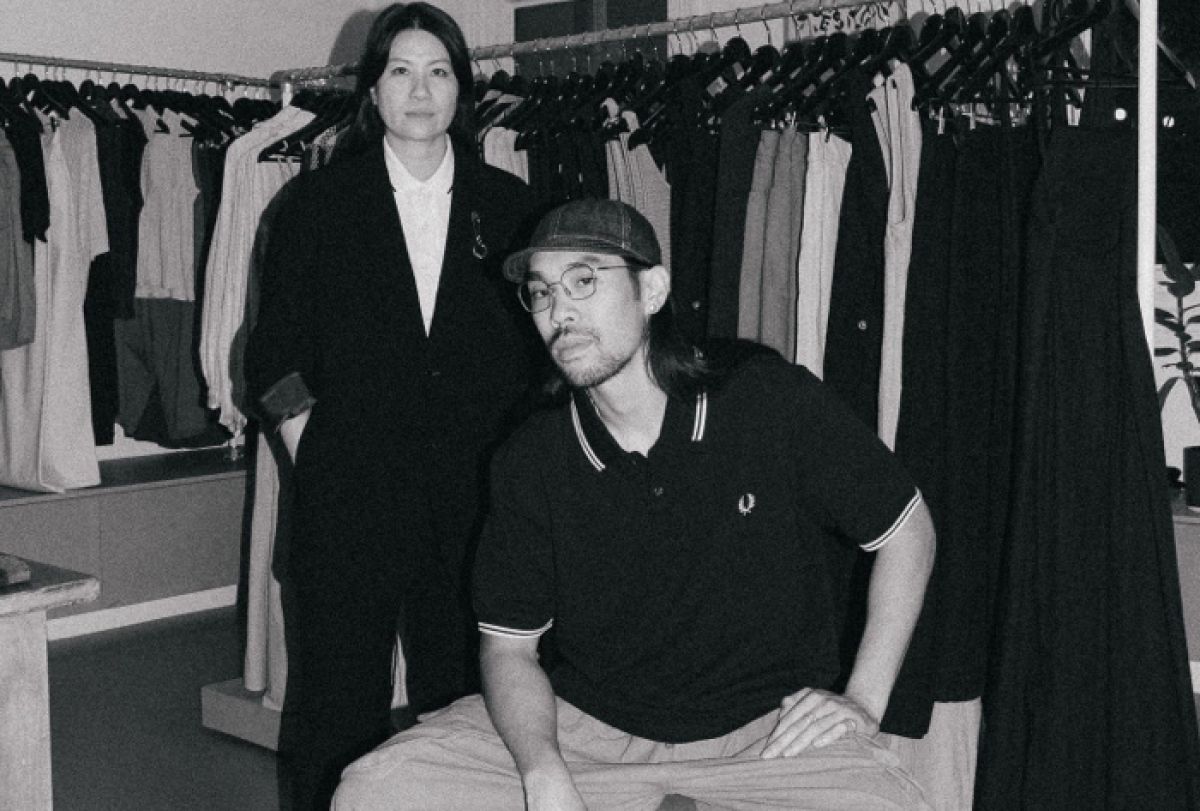 SHOPS
Double Double,
Brisbane

May 2022
We shine a spotlight on some of our most exciting independent stockists around the world. This time, we're in Brisbane, Australia, catching up with two of Double Double's four partners.
What's your name and connection to the shop?
We're Ben Chiu and Kimberly Sun, two of Double Double's four partners.
Tell us where you are
Our shop is located in Meanjin, or Brisbane - one of Australia's smaller capital cities, nestled into the southeast coast of Queensland. You can find us by taking a short elevator ride up from the main strip in the city's shopping mall. But once you've arrived, you'll feel worlds away from the hustle and bustle of the thoroughfare below.
How did the shop come to be?
Double Double is the result of two streetwear institutions fusing resources and vision. Before we opened, Ben operated another store, Apartment, with his brother, Nick. Kim ran a separate boutique, Violent Green, with her husband, Simon. The two teams developed a friendship over almost 15 years and were sometimes neighbours in their various locations. In 2018, they decided to join forces with a new lease, sharing labels, ideas and creativity under one shopfront. Four years in, we're still going strong!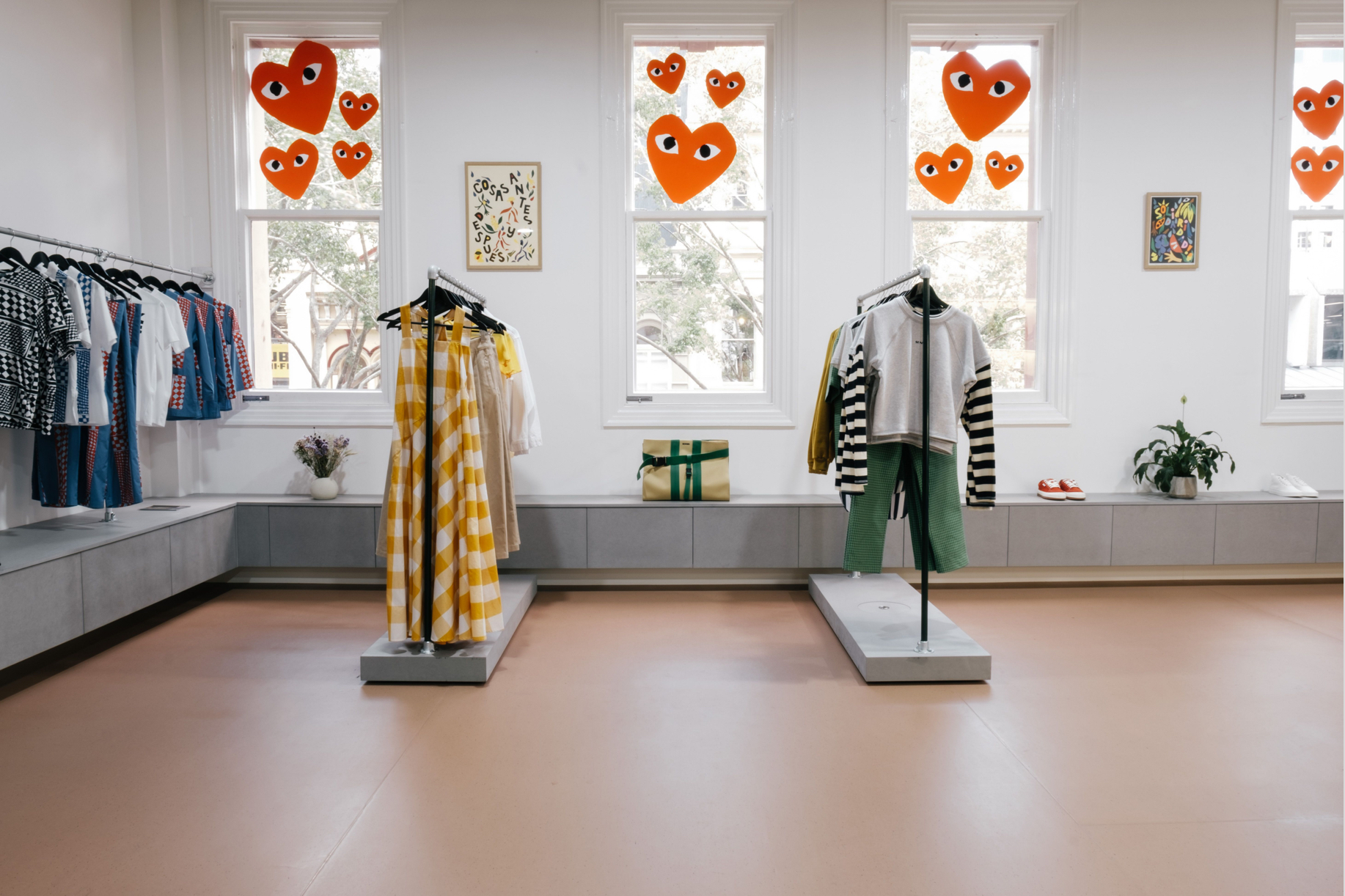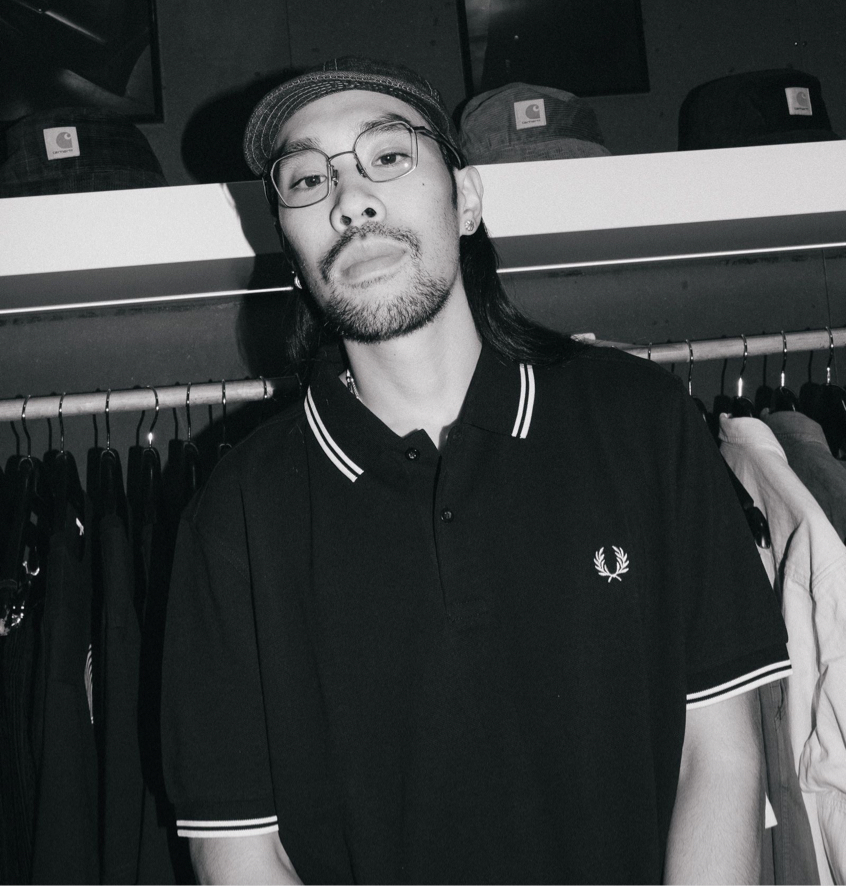 Describe your shop in three words
Family, Independent and Inclusive.
What makes your shop so special?
For one, we're really proud of the mixture of brands we stock - there aren't too many other stores in Australia who present Japanese, European and American ranges alongside each other, as well as an offering of Australian & New Zealand brands. We've also remained locally focused since our launch, which is really important to us, even though our digital presence has grown considerably. The in-store experience we offer our community is unlike anything else in our city, and it's not something you can replicate online: it makes such a difference when you can connect on a personal level with customers, allow them to touch and try on the garments. And a lot of our collaborations have actually come about by striking up conversations with local creatives and business owners who come by the shop and share the same energy as us.
Pick a song that represents your shop
Marvin Gaye: Got to Give It Up. Music is inextricably tied to our store - everyone in the team has different taste and there will always be an unmistakably Double Double mix pumping through our sound system when we're open. The Marvin Gaye track exemplifies what we try to do here: facilitate plenty of good times and encourage people to get off the wall, find their individual style, make a statement and feel confident in themselves.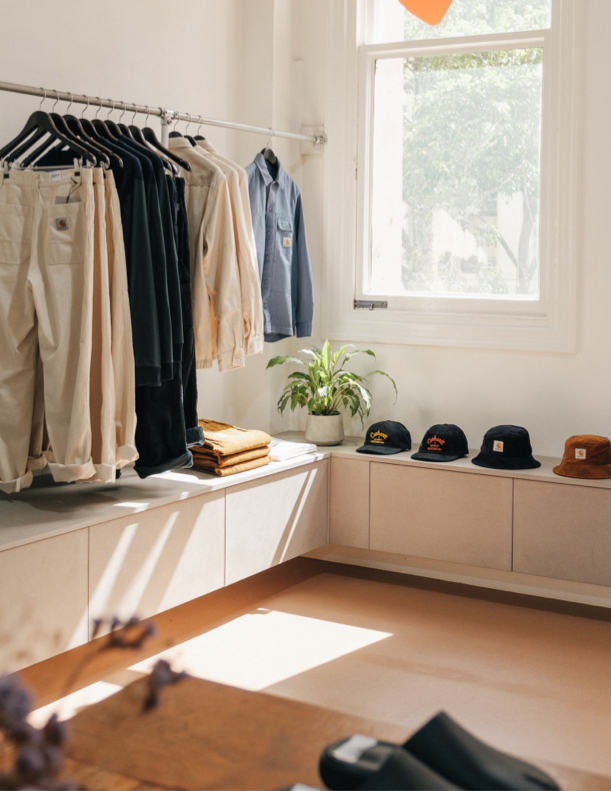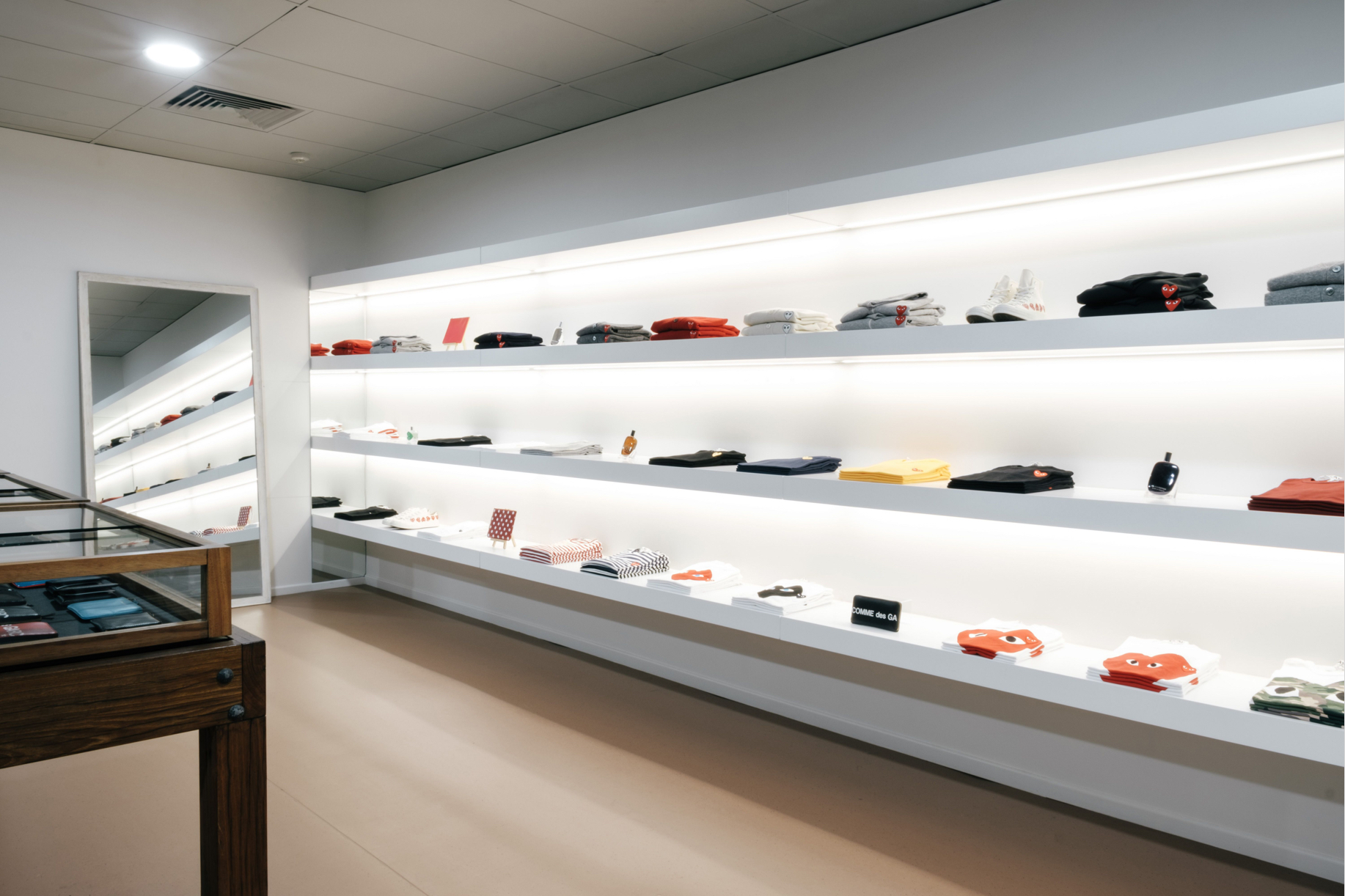 Tell us something not many people know about your shop?
Don't let the big shopfront fool you: Double Double is actually run by a small, tight knit team. Despite the volume of content we manage to pump out, the sales, e-commerce, marketing and stock teams comprise a dozen people, give or take… Naturally, we end up wearing several hats on any given day!
Who are your favourite independent neighbours – your record shops and live music venues?
We've got to shout out our buddies down at Parliament for all your skate needs. Monster Robot Party, Catalog Music, Echo & Bounce and Rocking Horse are a few of our favourite local records stores. Each has their own flavour. As far as live music goes, Ben and Nick run "A Love Supreme" with close friend Paulie. They've been putting on events in Brisbane for the last 10 years that go between live music gigs, club gigs and even some warehouse parties. Some of the notable names that they've been able to share in Brisbane have been Gilles Peterson, Theo Parrish, Azymuth, Marcos Valle and Floating Points. For good eats, we can't get enough of Doo Dee Boran in the city. Last year, our staff Christmas party was held after hours in-store and we love Doo Dee's traditional Thai food so much that we got them to load up a bunch of platters with tasty food that we hauled back up the elevator to feast on! Our favourite cafe to hit up is West End Coffee House, and surprisingly, they share one of their chefs with Doo Dee Boran. A bunch of team members live over on the west side of town, so it's definitely a regular spot. Lastly, if you're ever in West End, you can't leave without stopping in at Pasta Club - an Italian joint that features good-quality, locally-sourced produce and handmade pasta. Tiramisu is on us: belissimo.