We are a global, niche brand with strong values of integrity, personality and individuality.

We donated 10% of our net sales this Black Friday to our chosen charities.

Black Friday has never really been our style. Our focus has always been about making quality clothes that stand the test of time.

And so, after the success of our 2021 Black Friday, we continued our efforts to support our community projects for 2022.

From Thursday 24th November – Sunday 27th November, we donated 10% of net sales online and in our UK, France, Canada, USA & Germany 'Fred Perry' shops and split it equally between The Music Venue Trust (charity no. 1159846), Blueprint for All (charity no. 1102267), and Museum of Youth Culture (company no. 09680751).

These organisations reflect our values of independence and diversity and we are proud to have an ongoing relationship with each of them. Check back later for details of how much, with your help, we donated to each of them.

Our Values
We continue to support and champion independent music
Music is a universal language that connects us all. The Fred Perry shirt is a piece of British subcultural uniform, adopted by various groups of people who recognise their own values in what it stands for. We are proud of its lineage and what the Laurel Wreath has represented for over 65 years: inclusivity, diversity and independence.

You'll find the Laurel Wreath on the stage, backstage and in the crowd. We are synonymous with music and we proudly support the spirit of independence.

From championing new talent to supporting the 100 Club, hosting diverse Subculture Live events all around the world and partnering with the Music Venue Trust – music is as important to us as it is to you.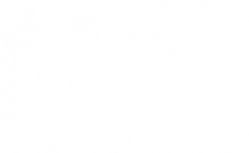 Created in 2014, Music Venue Trust is a registered charity which sets out to protect, secure and improve the UK's grassroots music venues. Working on behalf of 800 venues across the UK, they provide sector support, lobbying, fundraising, networking and crisis support services. With an emphasis on the vital relationship between independent venues and the artists they nurture, the trust work tirelessly to protect the future of our favourite local venues and up-and-coming artists. Their work is needed now more than ever.

We donated 5% of the first month of net sales in our re-opened UK shops in June-July 2020 to the Music Venue Trust. This is just the start of what we hope will be a long-term relationship with them.

Our Values
We proudly support the Amy Winehouse Foundation
Set up by Amy's family in 2011, the Amy Winehouse Foundation helps to prevent the effects of drug and alcohol misuse on young people.

We contribute to the Foundation with each Amy Winehouse collection, supporting their vital work. From 2013 to present day, we have paid over £1.2m to the Amy Winehouse Foundation in royalty payments.

In Amy's memory, the Foundation works to inspire children and young people to build their self-esteem and resilience, so that they can flourish. Set up in 2011, The Amy Winehouse Resilience Programme has worked with over 300,000 pupils, in over 300 educational institutions across the UK.

To learn more about their work, please visit amywinehousefoundation.org Blueprint for All works to create a fairer society in which everyone, regardless of their race or background, can flourish. Through its high impact programmes, it inspires and enables young people from disadvantaged backgrounds to succeed in the career of their choice.  It works with people and communities, empowering them to create better places for people to live and work.  It also works with government, businesses and others to create a more inclusive society that treats everyone with fairness and respect.

We donated 5% of the first month of net sales in our re-opened UK shops in June-July 2020 to Blueprint for All. This is just the start of what we hope will be a long-term relationship with them.

Our Values
The Fred Perry Tennis Trust
We are proud to have established The Fred Perry Tennis Trust. The Trust works to improve access to grassroots tennis through refurbishing community courts and sponsoring community coaching sessions.

The Fred Perry Tennis Championship – our national youth tennis tournament established in 2019 – will continue. This gives the best young talent across the UK an opportunity to compete and win an exclusive Fred Perry tennis kit.

Follow the Tennis Trust's activities here.

Our Values
Our Subculture Investment
The first of its kind, The Museum of Youth Culture was set up to document the attitudes, styles and expressions of youth across the UK. Its aim: to inspire future generations to make their own mark on the world around them.

Fred Perry proudly support their work and collaborate with the Museum on a number of projects.

We host events around the globe and shine a spotlight on local independents.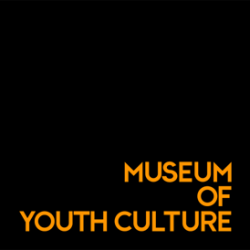 OUR VALUES
The Power of__Festival
In June 2021, we partnered with the Power of__Festival to celebrate the power of black identity and its lasting impact on British culture.

Founded by diversity, equality and inclusion consultancy The Fashion Minority Report, the Power of__Festival offered an opportunity to explore topics surrounding art, activism and social mobility, focusing on the voices often repressed by society.

"In the wake of the 2020 BLM protests, my deep passion for advancing the careers of marginalised voices led me to launch the Fashion Minority Report as a solution for driving the conversation around inclusion and diversity to a point of measurable change." - Daniel Peters, Festival Organiser and Founder

Partnering Fred Perry

We are always open to new partners to help us achieve our community. If you think you have something to add we'd love to hear from you.

Modern Slavery

We are committed to respecting the rights of everyone who works with us, whether directly or indirectly.
Community Statements
Our latest press statements on current issues relating to Fred Perry and the larger industry.